"Cassie Lou" 11 months old and 4 lbs.

Becky and Lenny

5 months old / 3 lbs.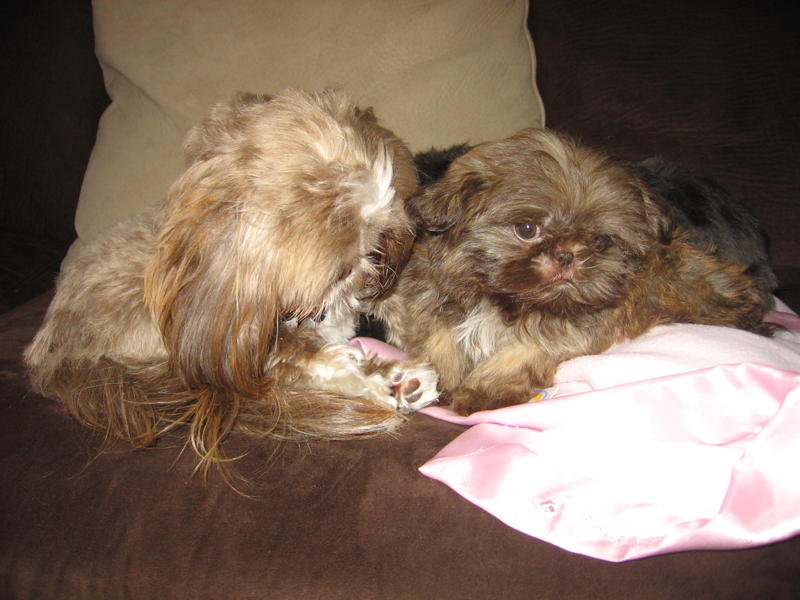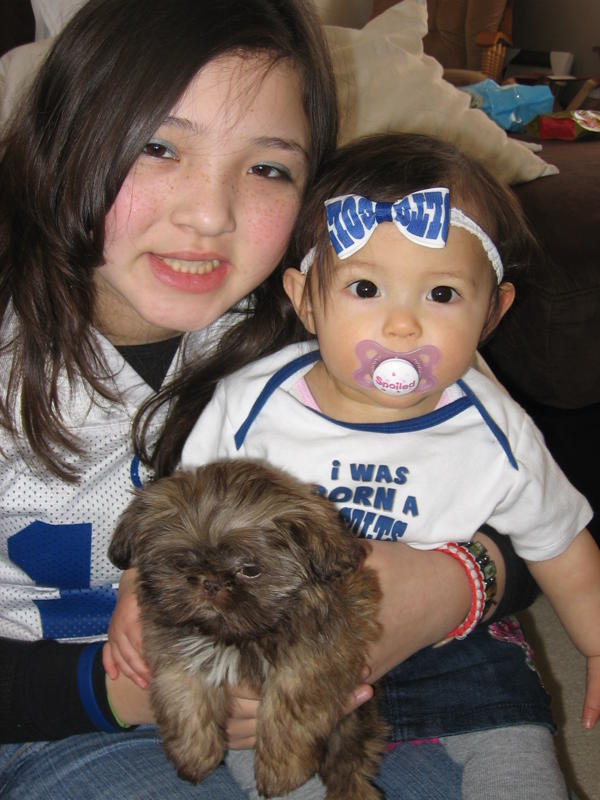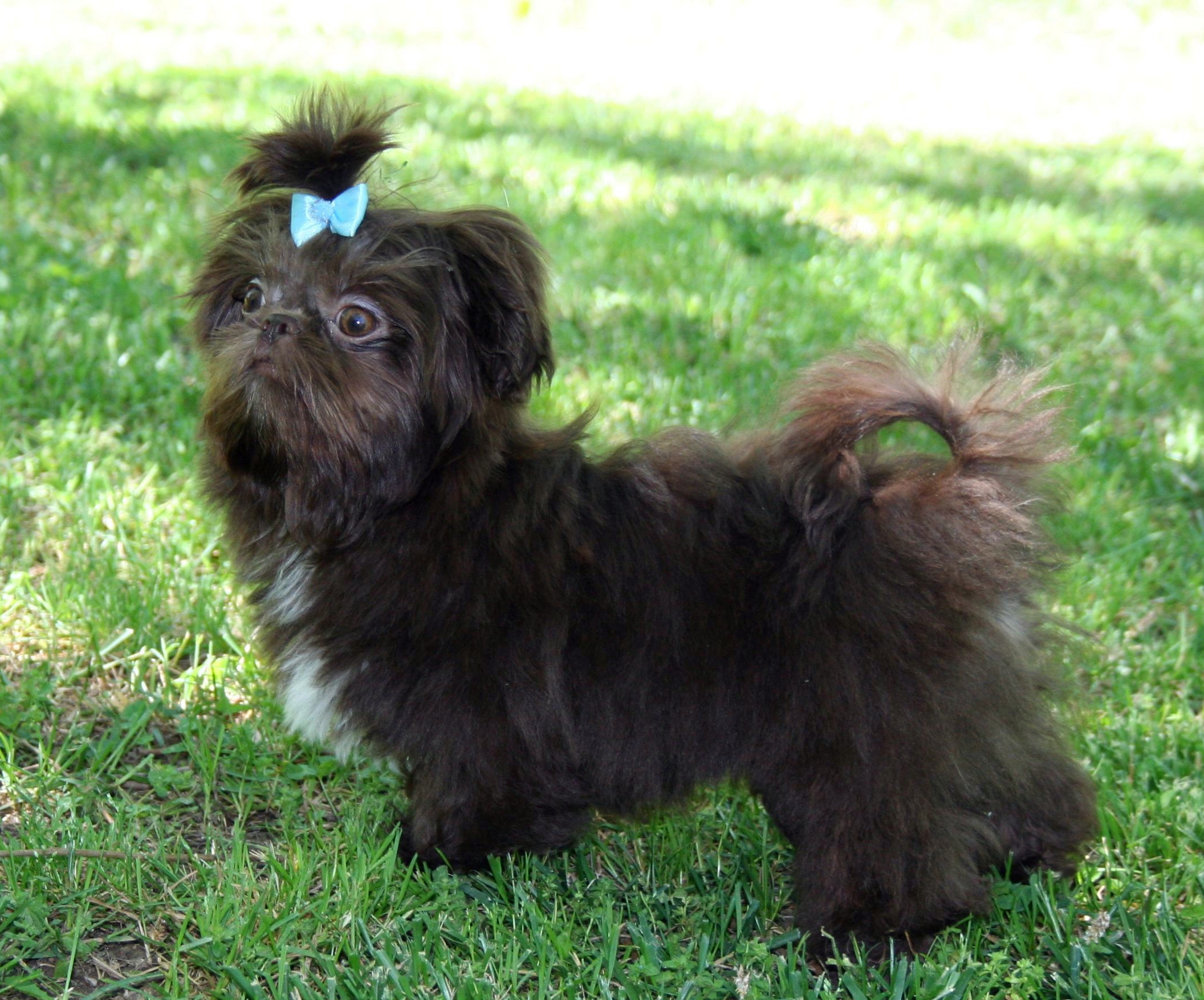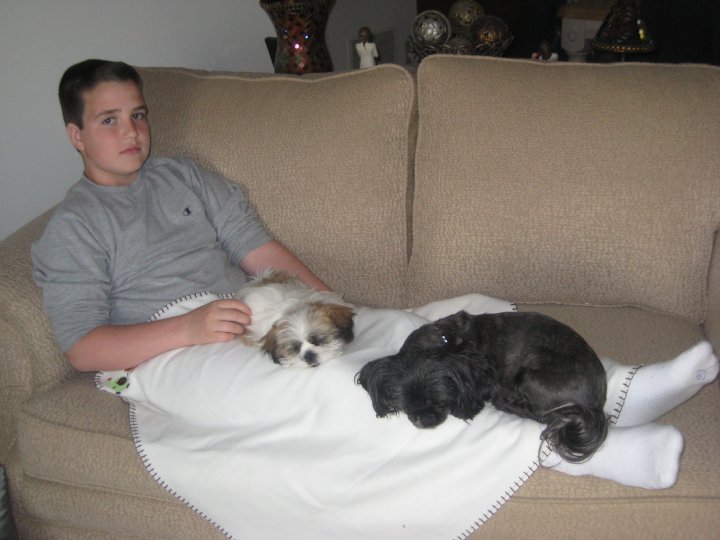 "Don't worry Little Sis you will be spoiled here!"

"You were right Big Sis I am spoiled!"

"Pam is absolutely wonderful to work with. I bought a female (Kenya) from her 2 years ago and she has been great. No health problems what so ever. Just a happy, healthy shih tzu."

"We recently bought a tiny imperial shih tzu male from Pam and we have been very pleased with our experience and wanted to share with others. Pam answered all my questions...the millon of them. She sent pictures when asked and also weights. She never got frustrated with me!  We picked out a male because we feel a neutered male makes the best pet. Pam drove  to meet us and he arrived clean and ready to meet his new family. We are already talking to Pam about buying second baby from her! Needless to say we WILL be repeat buyers and will recommend her to anyone I know of looking for a great quality shih tzu! So if you are considering one of her babies, consider no more and do it!" 

"Roger and I purchased Kooper from Pamela in April 2010. He is the sweetest little boy. We were looking for another shih tzu to keep Kodie, my other shih tzu company while we were @ work. They have the best time with each other. Kooper is in excellent health and has a WONDERFUL personality. I am so happy we met Pamela and her babies." 

"Hi Pam. Ginger is doing great! She is a very spoiled little girl. We have decided she is the Queen of the house. I entered her in a calendar contest. she is now a calendar girl...Miss August.

""I have had Brody for a few days now and I just love him. He is so sweet. I think anyone wanting a shih tzu should come to you. Thank you so much for this bundle of joy!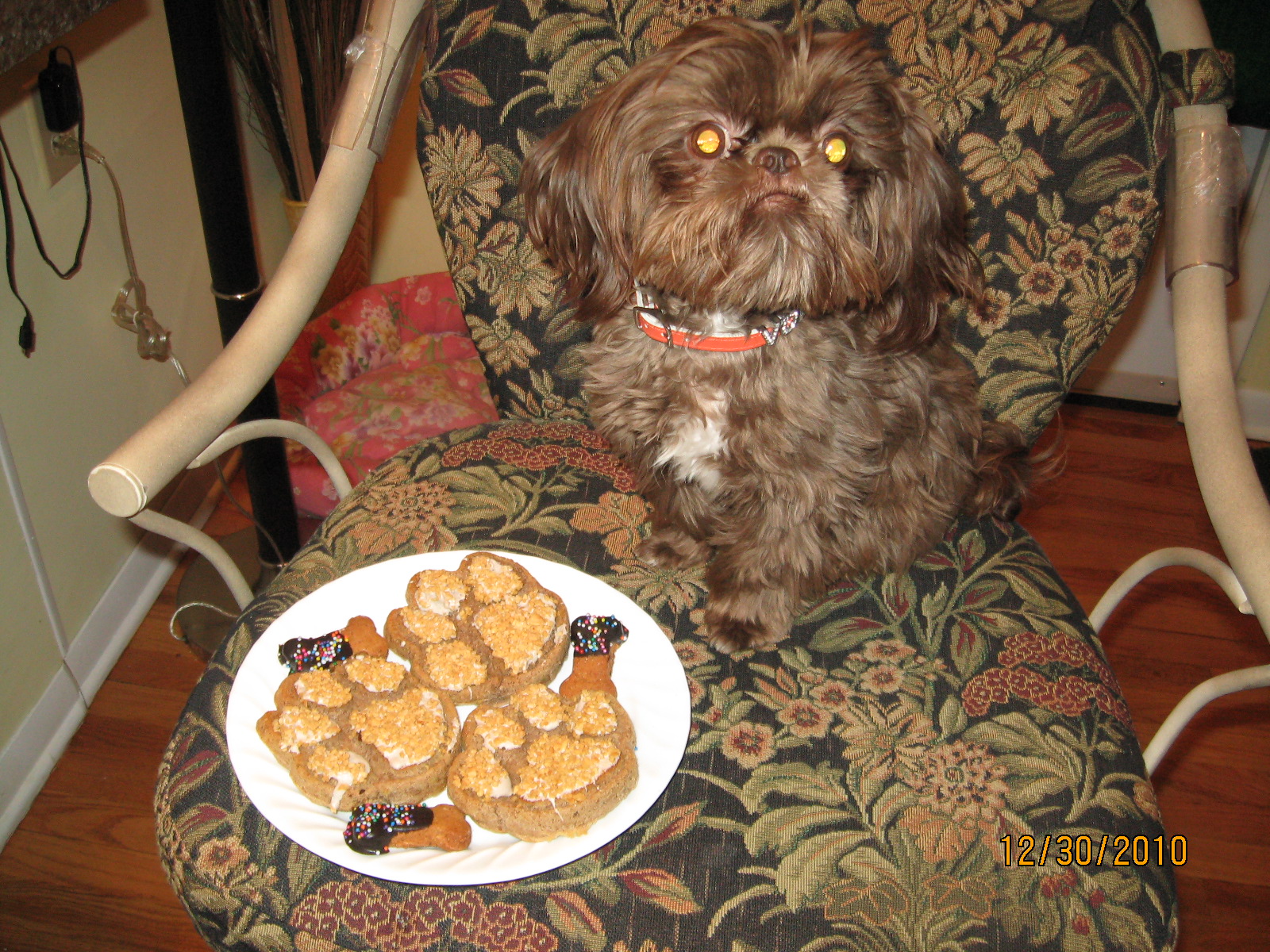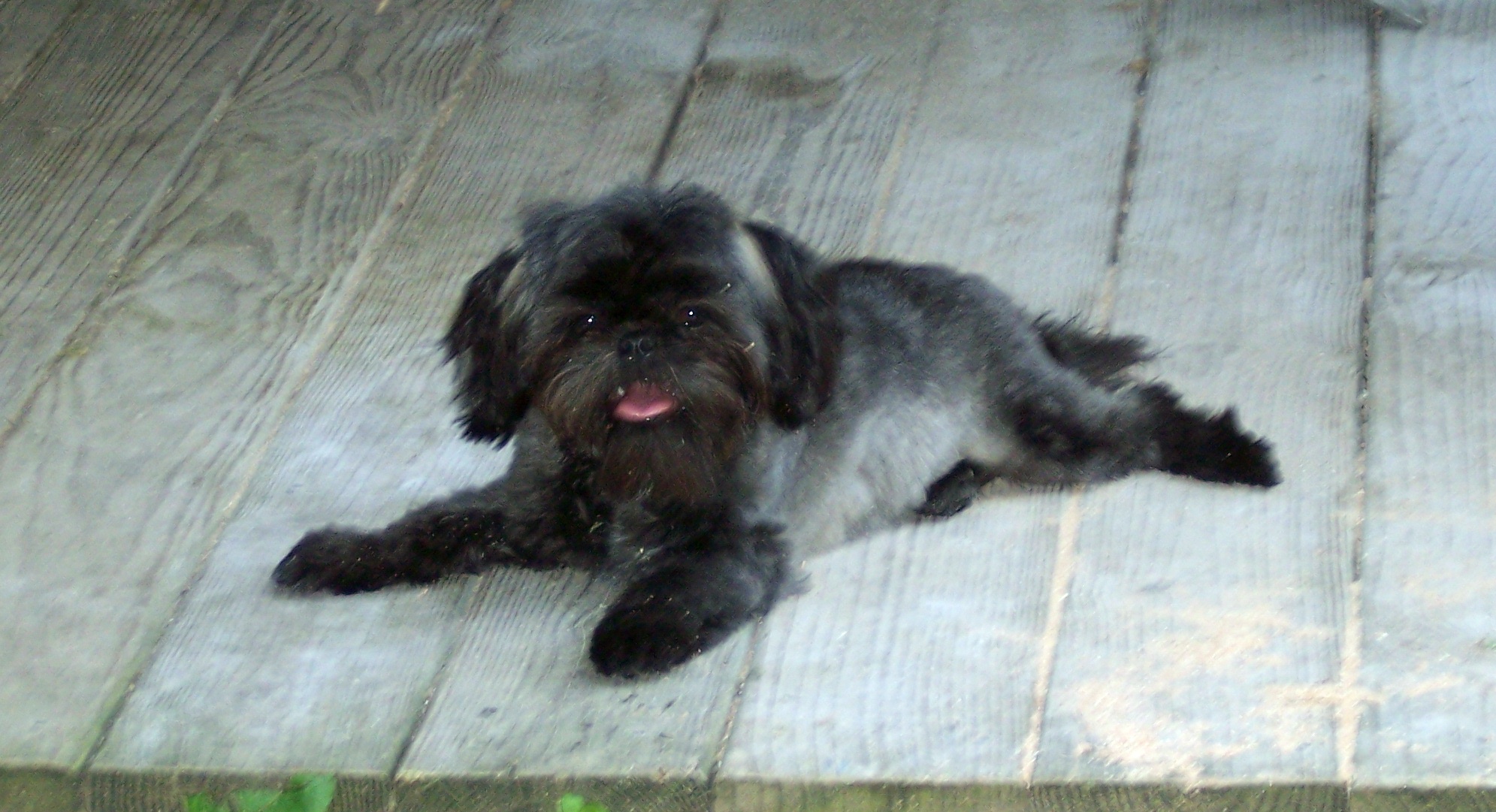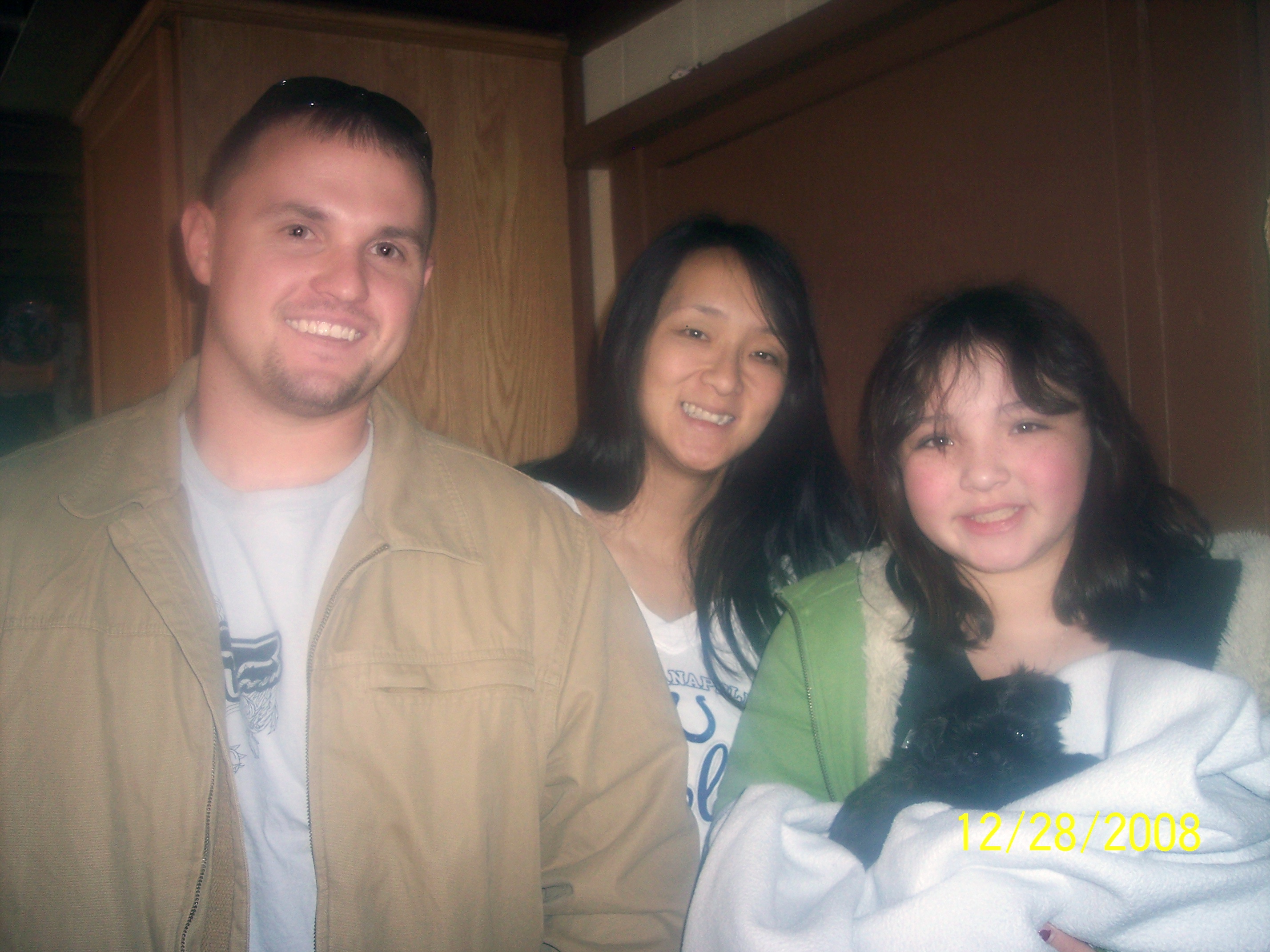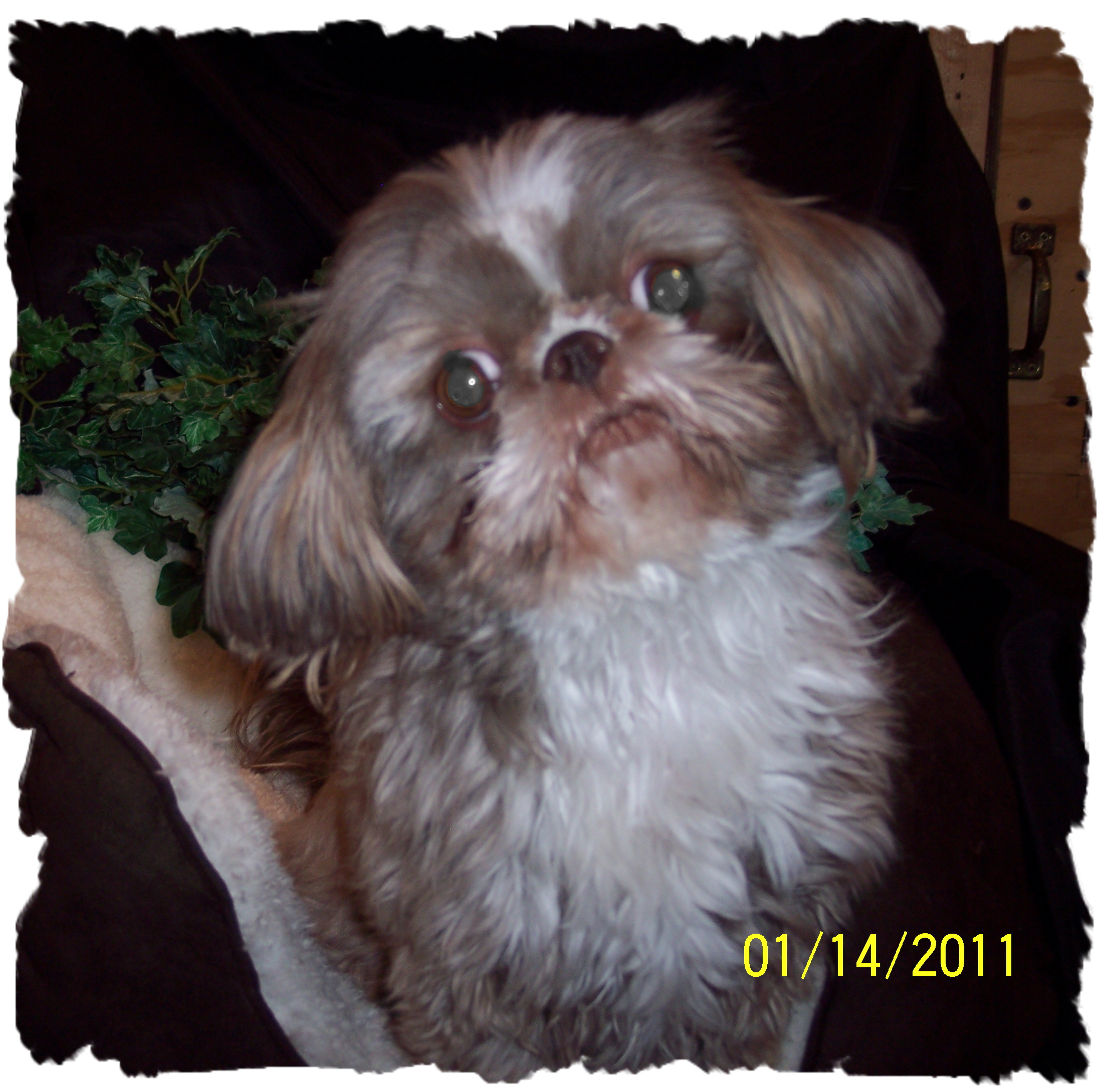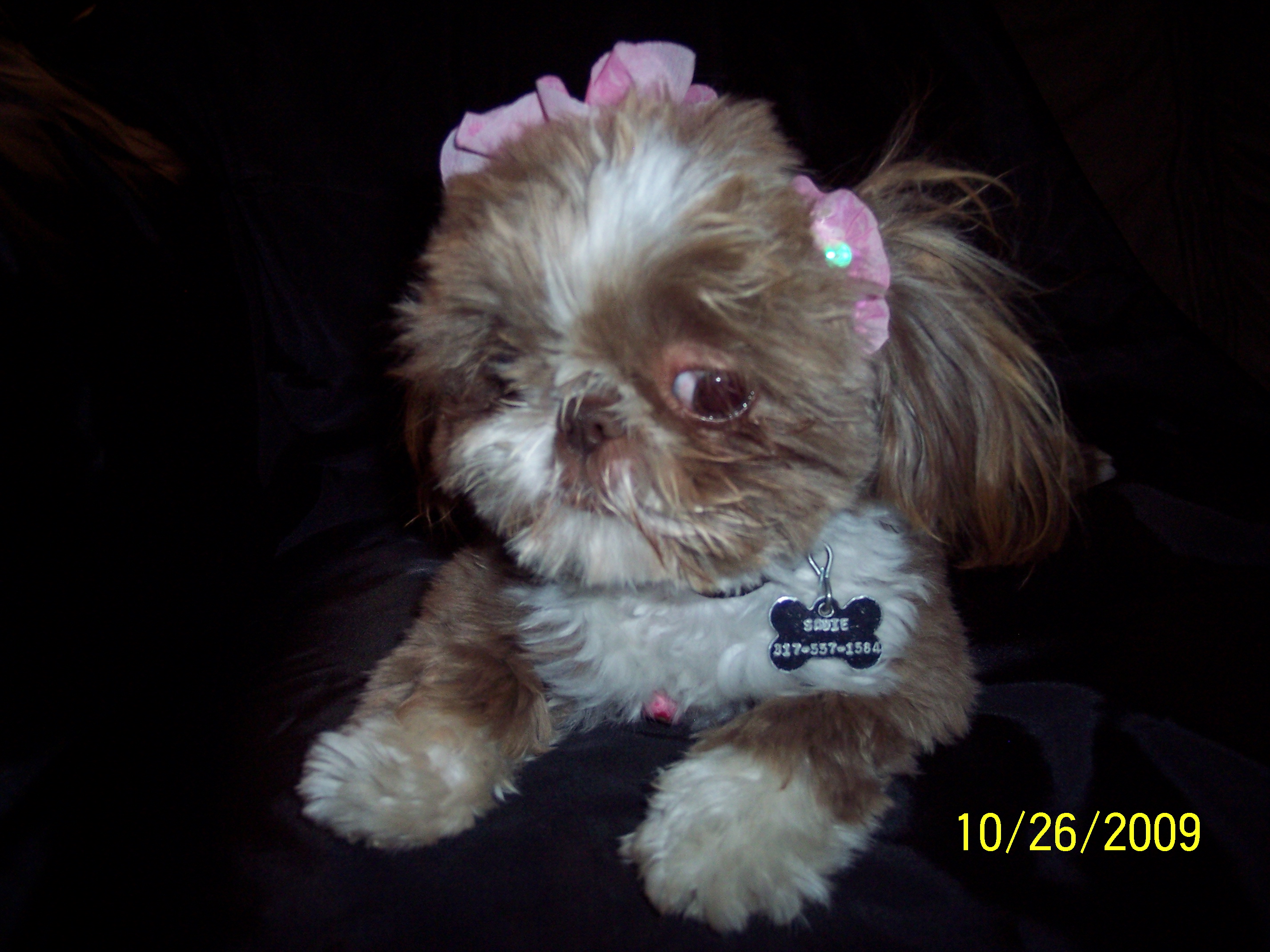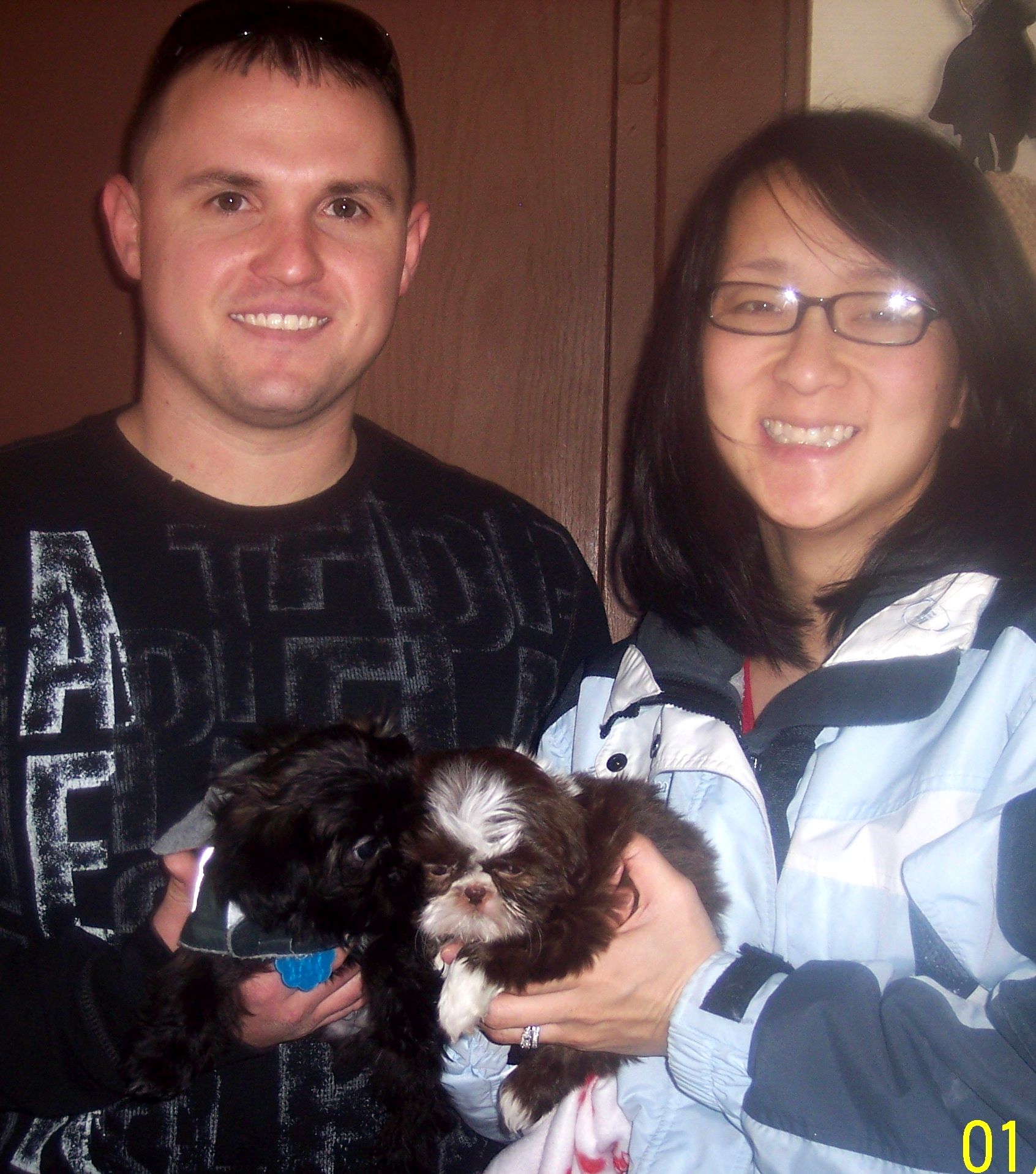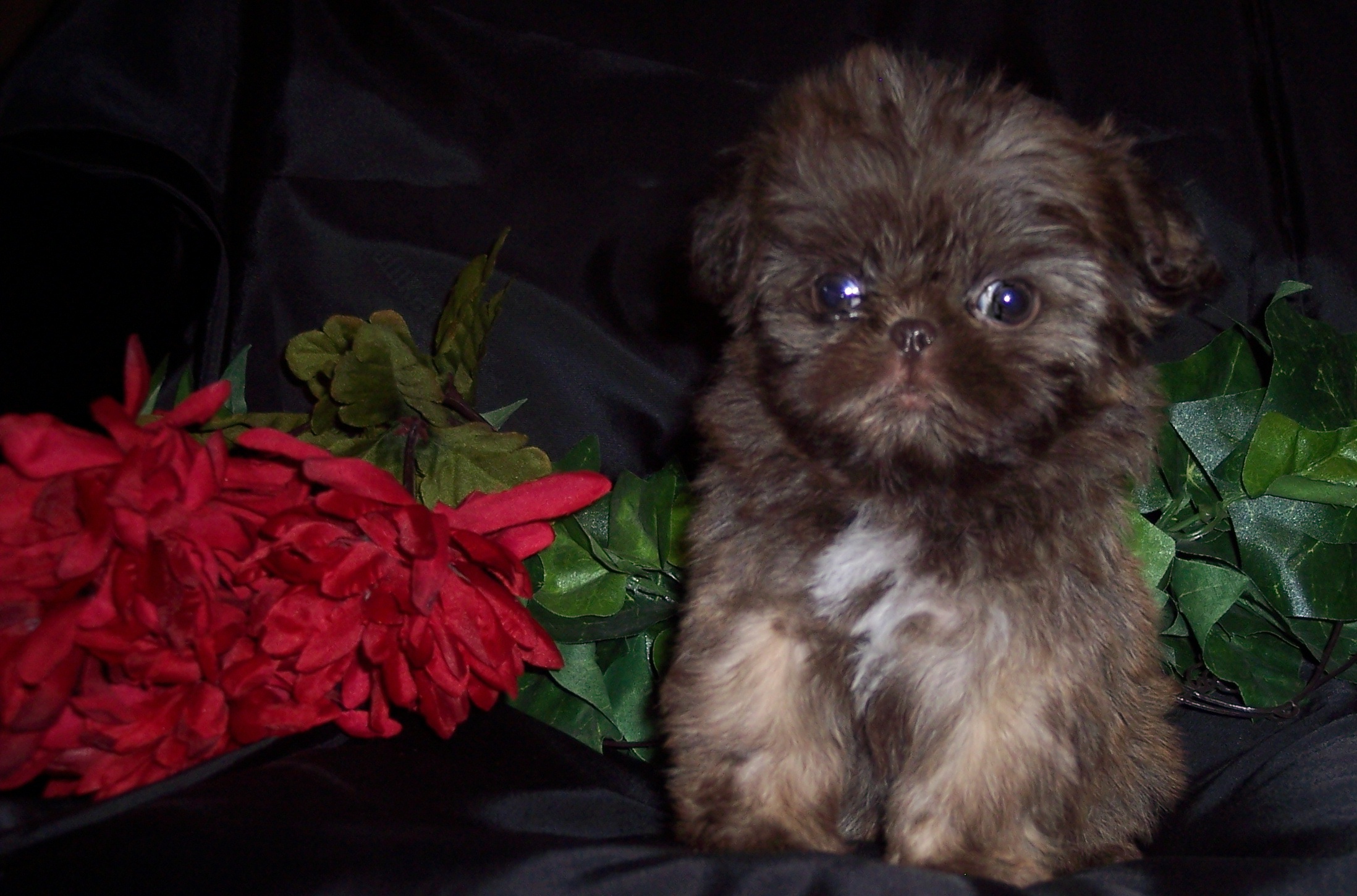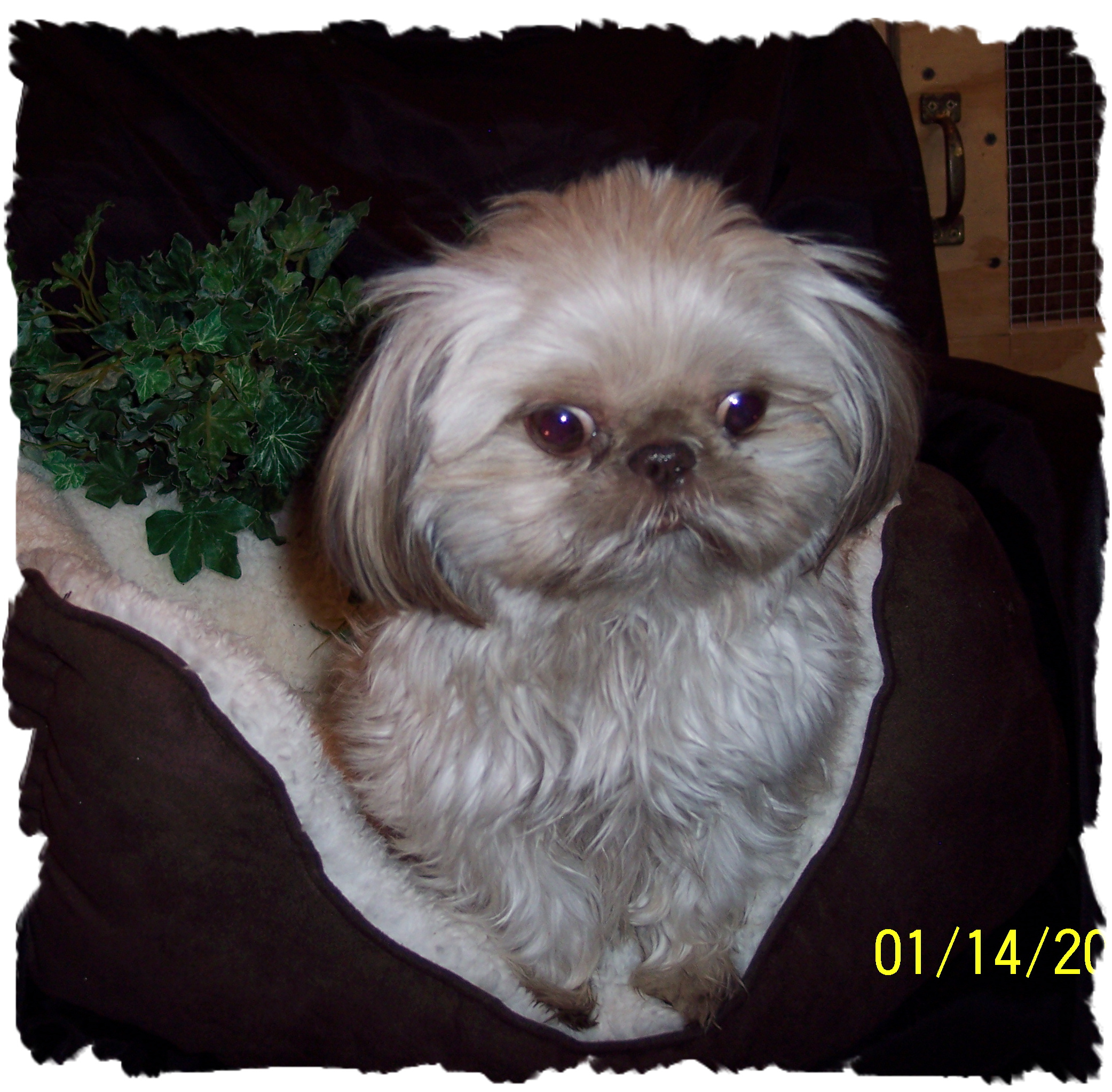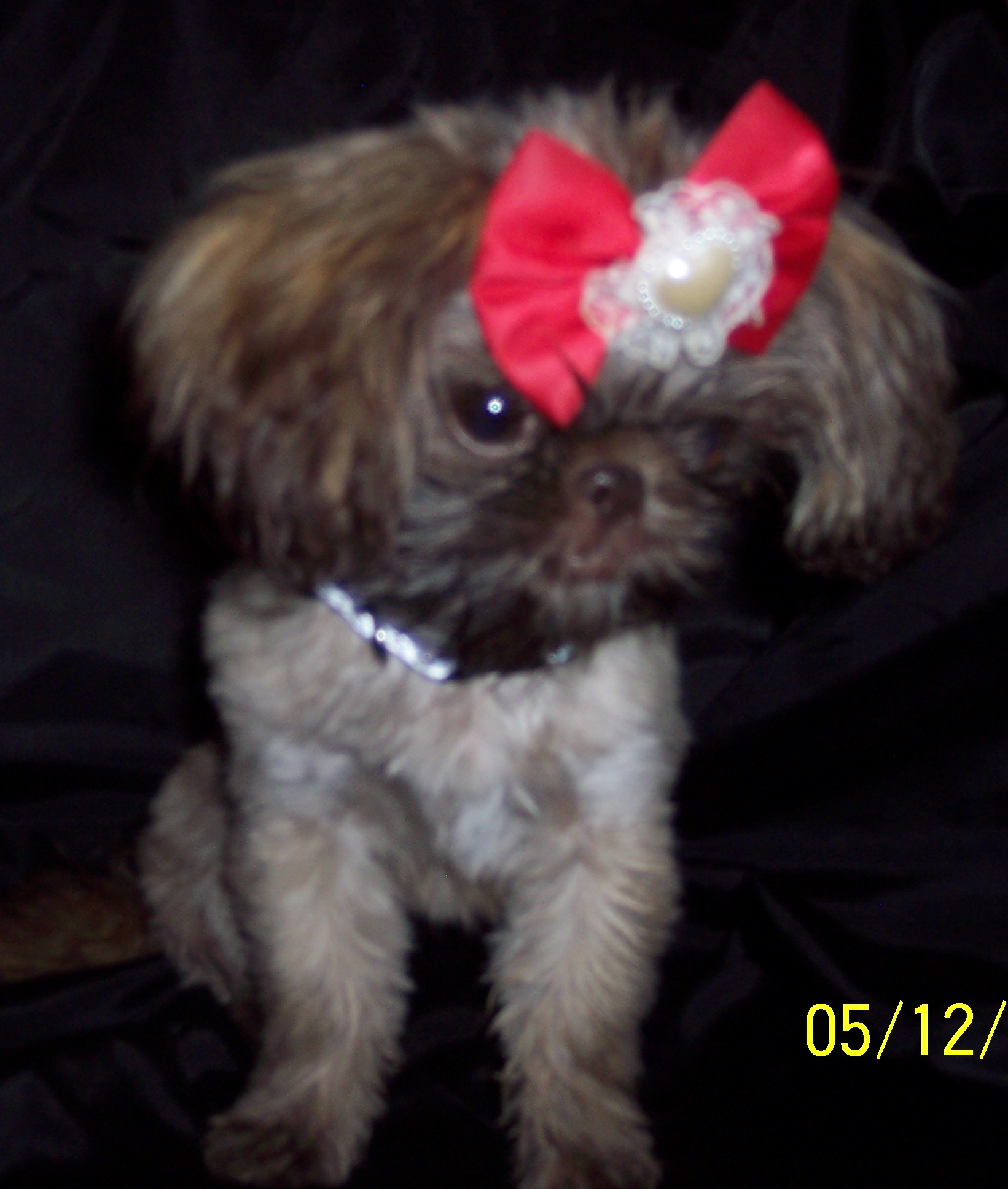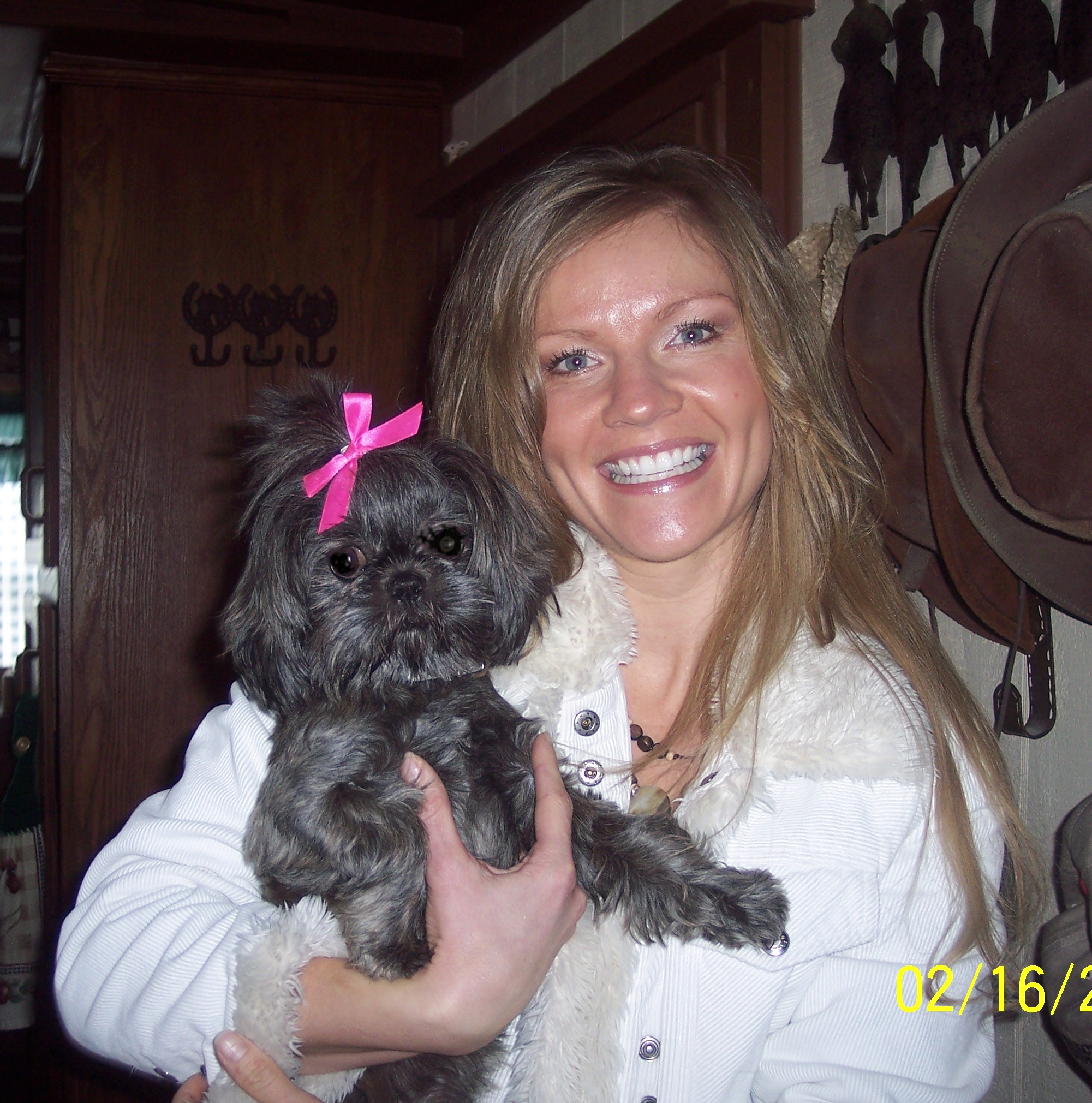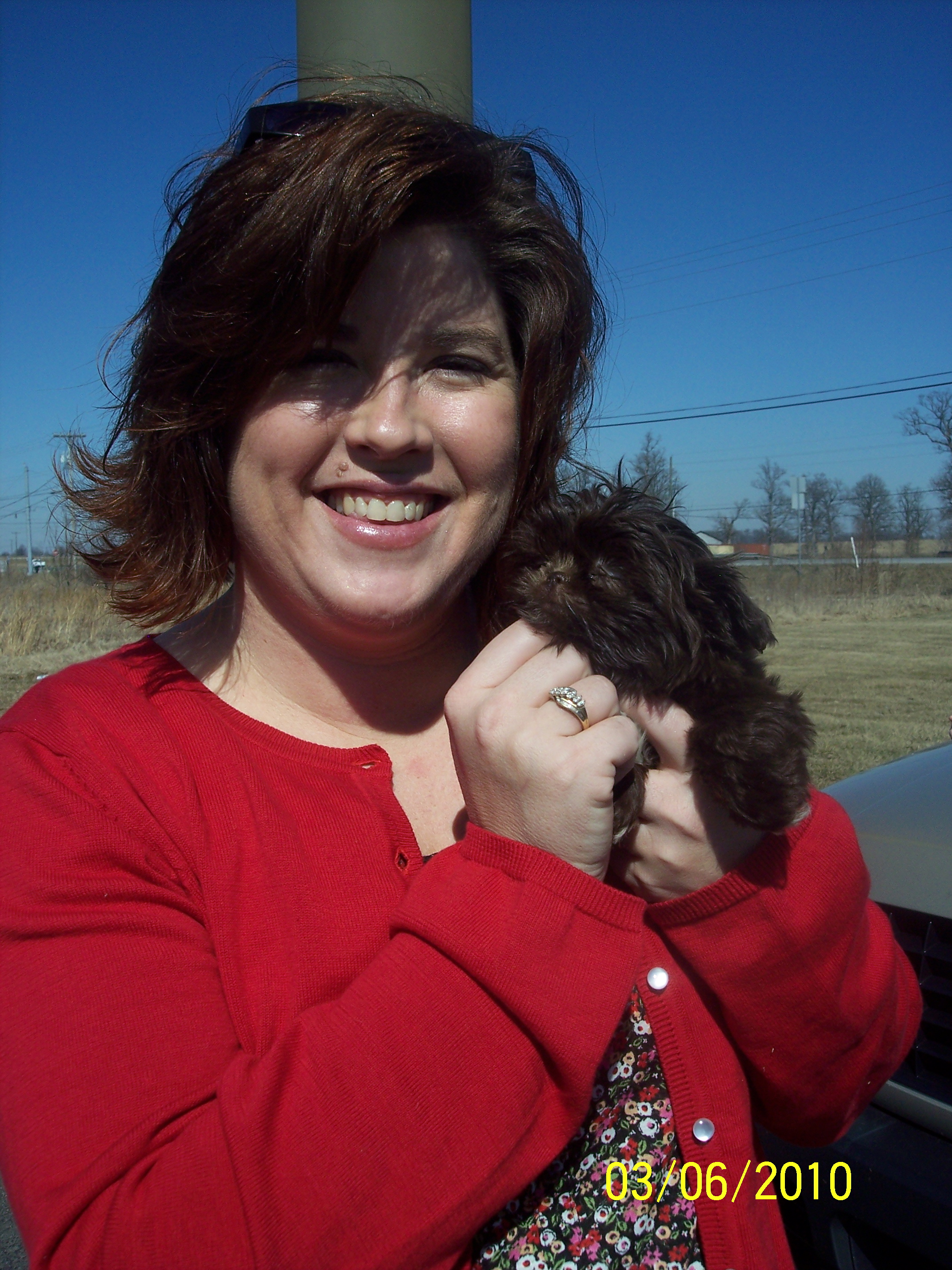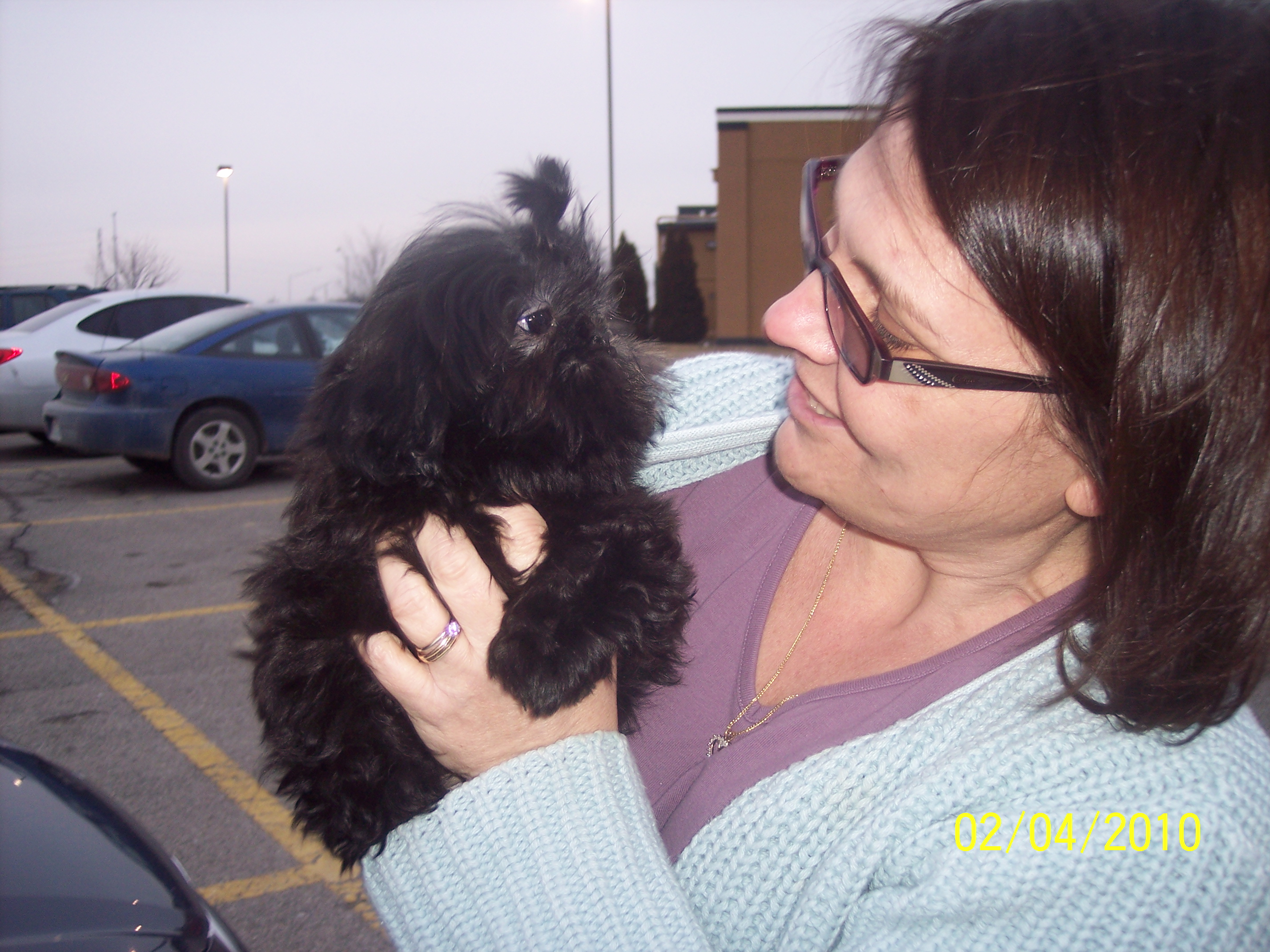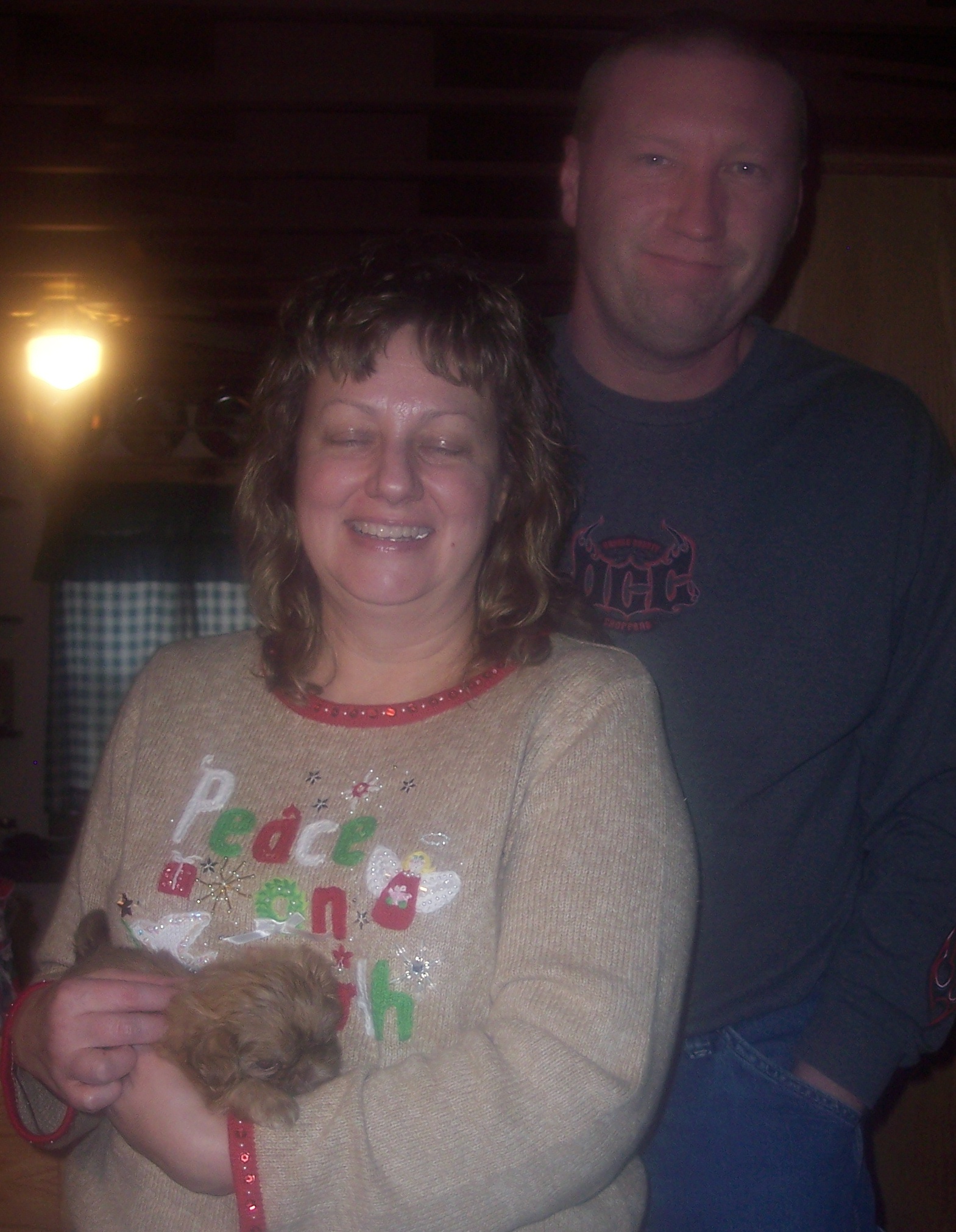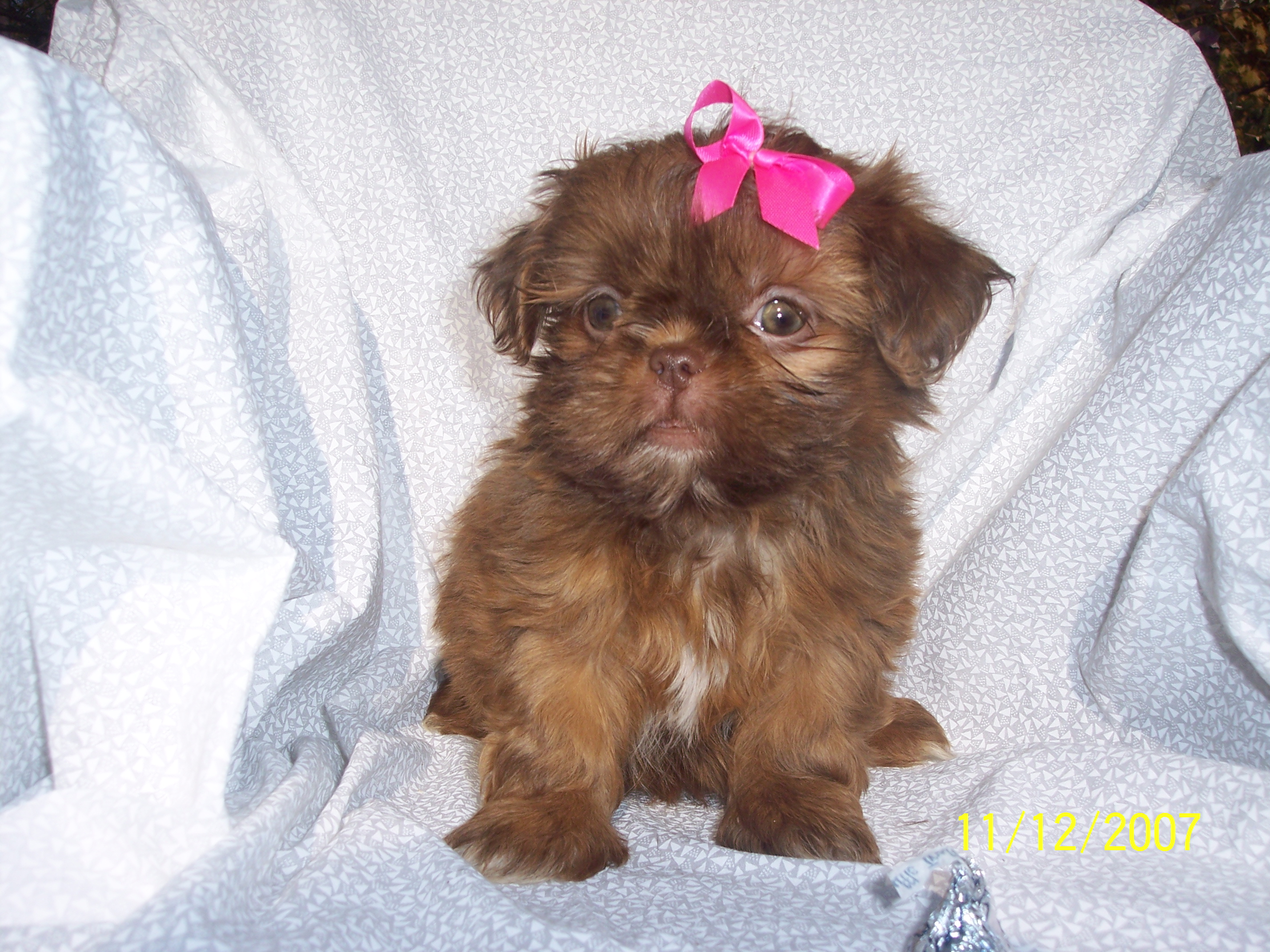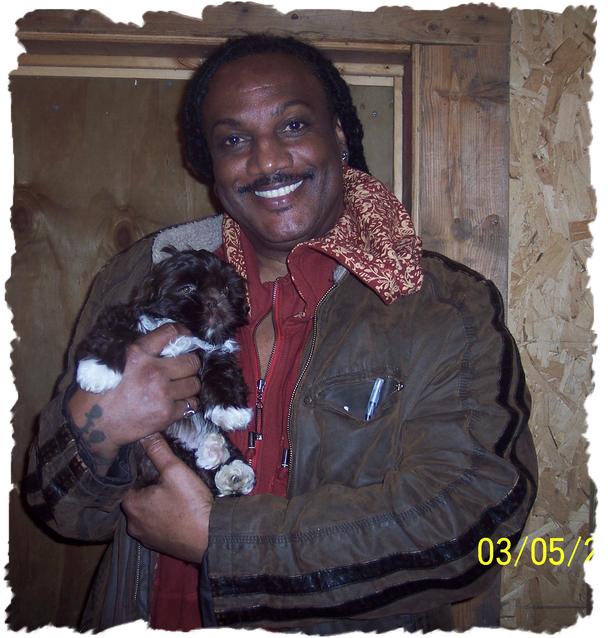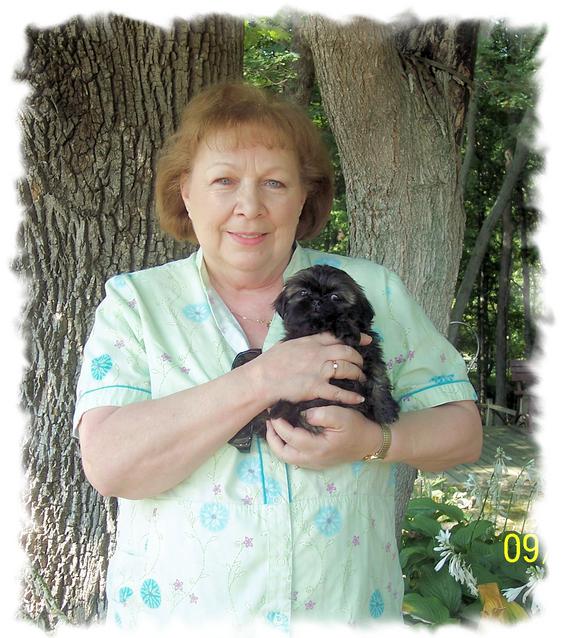 Pam is an awesome person..she answers any questions you have. Tisha ( my puppy) is a happy, healthy and fun loving girl. I will tell anyone that wants a shih tzu to get one of Pam's babies. Pam loves those babies and it shows...

Tisha went to the vet today and she received a 100% good bill of health. She weighs 2.2 lbs. The vet said she is well behaved socialized baby girl. I went out and bought a new digital camera just to take pictures of Tisha. Again thank you so much for everything. It has been a pleasure meeting and working with you. 

         Brenda and Tisha

First of all, I would like to thank you Pam for being so kind and patient to me over the phone. I had a million and one questions and she answered them all with style and grace! I will be purchasing a shih tzu pup from Pam. A solid chocolate or red shih tzu is what I would truly love to purchase. I can't wait to put my new friend in my arms.....

Just wanted to let you know Woodland Shih Tzus is the place to purchase a happy, healthy and beautiful shih tzu. Pam does a fantastic job of taking great care of the shih tzu breed..... I am going shih tzu crazy.

              Anthony